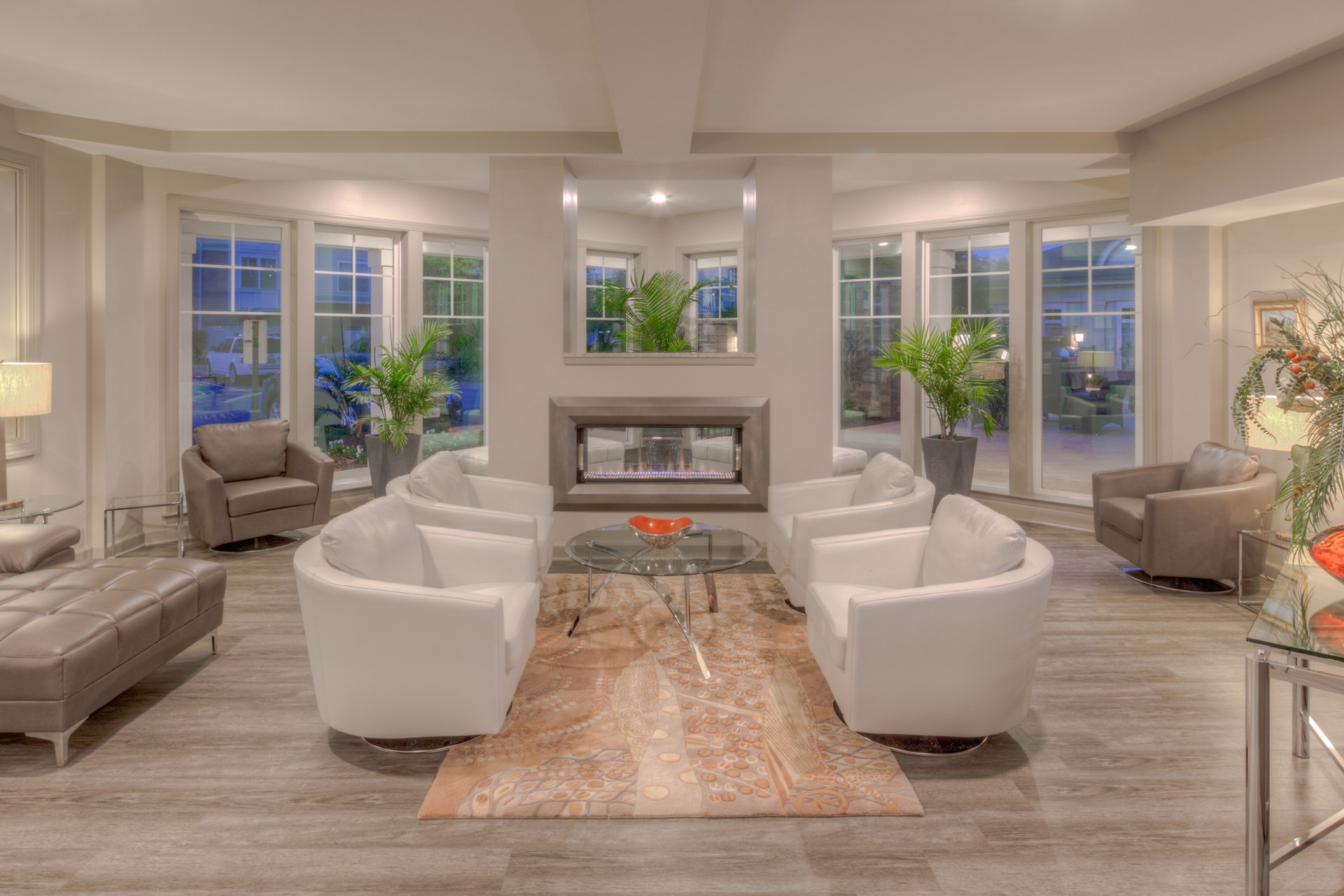 Your Review
Submit a Review

Resident Reviews
|

Recommended: Yes
Thank you for your review of CovePointe at The Landings, and for your feedback about our community!
|Recommended: No
It's a nice quiet community — Everyone in this community is friendly, quiet and respectful.
Thank you so much for the positive feedback! We strive to cultivate a community where everyone feels welcome and comfortable in their home. We're very happy to hear you enjoy everything we have to offer at CovePointe.
|Recommended: Yes
Residing at Cove Pointe is AWESOME — Cove Pointe is one of the best places I have ever lived. The residents are friendly, kind and thoughtful. The amenities are more than sufficient. The apartment finishes are Top Shelf . The workmanship and attention to detail is superb. The common areas and grounds are very well maintained and attractive.
Thank you so much! We're committed to providing our residents with the best experience possible, so we're happy to hear that you are enjoying our friendly community and well kept grounds. We appreciate your excellent rating and review, and sincerely hope you enjoy your home at CovePointe.
|Recommended: Yes
Very attractive, well-appointed. Thought Add art to hallways — Move there without delay A very good investment
That's awesome to hear. We love our residents, and want to make sure they are having a great experience at CovePointe. Please reach out if we can be of assistance in the future.
|Recommended: Yes
Beautiful and comfortable — This is a beautiful community in a wonderful location. We love living here.
Hello Amy, and thank you for your excellent rating of CovePointe! We appreciate your feedback.
|Recommended: Yes
Cove Pointe Apartments Quality — I'm completely satisfied with my living accommodations in my apartment. The quality is superb. All my appliances work very well. The office staff is very professional and problems are solved quickly. This complex is the nicest apartments in this area.
Your positive review of CovePointe at the Landings is appreciated! We're so happy you're satisfied with our professional on-site team and our community. It's always wonderful to hear that our residents are having an enjoyable living experience at our community. Thank you for your review and your residency.
|Recommended: Yes
I had a perfect 18 month stay. I would suggest anyone moving to Norfolk live at Cove Pointe — I was most impressed with the staff. The other thing I loved was having my dog
That's great! Thank you for taking the time to leave a review. We value our residents, and want each one of them to be completely satisfied with their space and our service. We're so pleased to hear that the team has been accommodating. Please let us know if you need anything during your residency at CovePointe at the Landings.
|Recommended: Yes
Peaceful — Quiet, convenient, and friendly
Hi Nathan! Thanks for taking a moment to leave a rating of CovePointe at the Landings. Happy residents make our day.
|Recommended: Yes
A gem — Great community and location
Hello, and thank you for choosing CovePointe. We appreciate your kind words! Please let us know if we can be of assistance as you get settled in. Welcome home!
|Recommended: Yes
X — x
Thank you for your feedback! Please reach out if we can be of any assistance during your residency.
|Recommended: Yes
Fulfills my needs —. People right above me makes some hard noises. — I have lived here about 3 or 4 years. Everything is good. Staff is helpful and very professional.
Thank you for this great review of Cove Pointe! We appreciate you taking the time to compliment our team. Thanks for your residency!
|Recommended: YesWhy do I like living at CovePoint — This is an amazing place. Exercise room, craft room, pool, fishing, outdoor patio with grill, and party room. Plus other amenities.
|Recommended: YesNice Complex — Love living here. Neighbors are friendly. Staff is great. Maintenance staff makes repairs most of the time within a few hours of ticket submission.
|Recommended: YesGreat place to live — Great place to live
|Recommended: YesBeautiful community conveniently located in Larchmont area near ODU — CovePointe is conveniently located near Hampton Blvd so you can have quick access if you are senior undergraduate graduate student at ODU, work downtown, work at the Naval Station, or need access to the 64 564 freeway entrances short drive to Terminal Blvd . Also a quick drive or nice walk to Colley Ave for access to local restaurants and bars. PRO - Extremely helpful staff and management. Easy to work with for move in and move out. Jessica property manager was responsive, caring and professional. She helped us with any move out issues in a timely manner. - 1 uncovered parking spot is included assigned and lots of spots available. Never had to worry about finding parking on late nights. Area is safe no reports of break ins while I was there. - Grounds are kept clean and landscape maintained. - Maintenance staff is very helpful and professional usually respond with 24 hours for trouble calls - Amenities are great Wifi coffee computers in the clubhouse, comfortable seating and tv in clubhouse can be reserved , 24 hour access to on-site gym and pool is nicely set against the Lafayette River. CON - Walls can be a bit thin and can sometimes hear our neighbors and can hear us especially since we had a baby . Also can often hear our neighbors upstairs stomping. - Again, had to knock off 1 star from the construction quality due to the sound insulation of the walls floor. Otherwise, nicely constructed building. Still in good, new looking condition not out of date .